Learning Programmes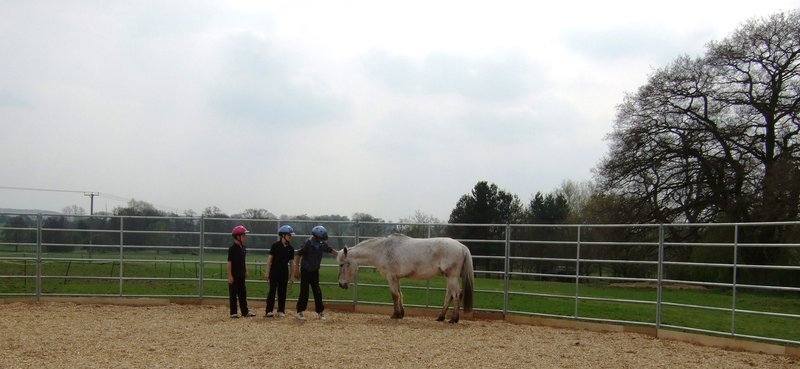 Learning Programmes include:
Equine Facilitated Learning - ground based therapeutic sessions that focus around learning horsemanship skills to develop self-awareness, build confidence and increase self-esteem. Through learning Equus communication, participants develop interaction and partnership with the horse. These sessions can be booked on an individual or group basis and have been found to have very positive outcomes. Please see our EFL testimonials for more details of how beneficial Equine Facilitated Learning can be.
Horse Boy playdates and sessions - a unique person centred therapeutic method of working with children with autism. Residential, camp and day sessions available. Please see our Horse Boy page for more information.
Therapeutic Horse Riding - individual therapeutic horse riding sessions that focus around personal development, enjoying the movement of the horse, learning new skills and increasing confidence through achievement. These sessions are not about learning to ride in a traditional 'riding lesson' sense, and activities include arena sessions, trail rides, obstacle courses and work around building a partnership with the horse. Please see our therapeutic riding testimonials to read about how theses sessions can be beneficial.
Education Programmes - We work alongside an Ofsted Grade 1 'Outstanding' Training provider to offer City and Guilds qualifications level 1 and level 2 in Horse Care and Riding. We specialise in offering these person centred, bespoke education courses to young people who are in part-time education or on a flexible learning scheme. We believe in finding creative ways to assist disadvantaged young people to achieve recognised qualifications. Please contact us for more information about our Education Programmes.
Work Experience Programme - this offers people the opportunity to learn about caring for horses and learn transferrable skills.
Inspiring Riders - this is our inclusive community riding programme, offering accessible and affordable horse riding for local children and young people. Please see our Inspiring Riders page for more details.
Outdoor Learning - This programme involves learning through nature. We offer these sessions for school groups and for children or young people who are home schooled or out of education. The sessions involve exploring the fields, woodland and water areas, spotting birds, animals, insects, trees and plants to learn about nature in a fun and healthy outdoor environment.
School Visits - through working with schools we can plan a morning, afternoon or full-day visit where we create a bespoke activity timetable. Activities can include outdoor learning, nature trails, horsemanship work, and animal care in addition to Equine Facilitated Learning sessions. Our site partner Spot On Wake can also offer water based activities. We can work with both large and small groups of students to offer a fun and educational day out.
Please contact us for booking information and click here to see our price list.
Funded access to all of our programmes may be available through our registered charity The Centaurus Trust (1133212) subject to availability of funding and funding criteria. Please see The Centaurus Trust website for more details.