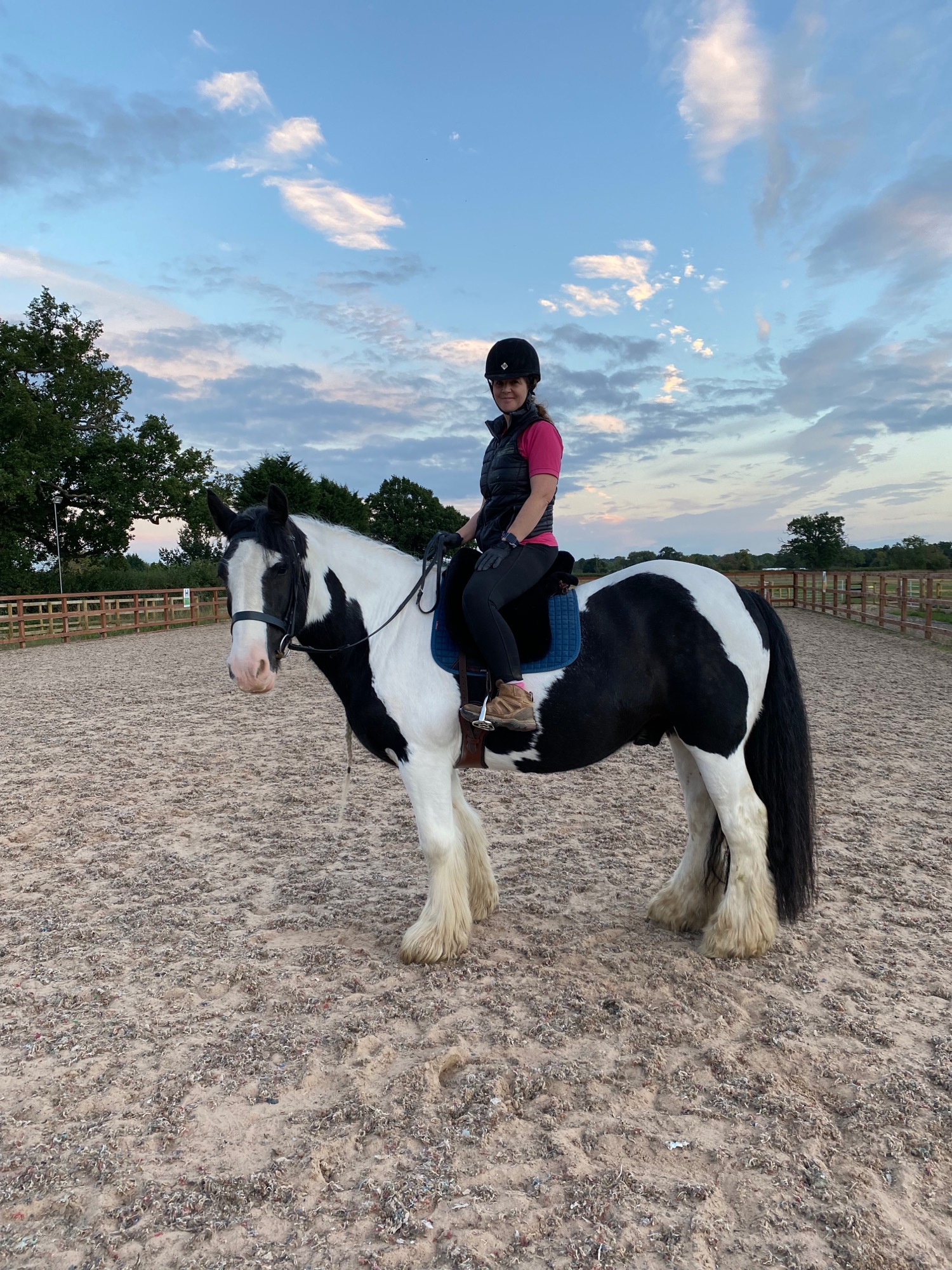 Nicola Hepburn - Director of Equine Learning CIC - MA, BA Hons
Nicola's vision for the organisation is to be a 'community equestrian centre' offering inclusive equestrian activities to everyone. Nicola has been training and working in therapeutic horsemanship since 2005 when she took her first training course in Equine Facilitated Learning. Nicola then worked as Project Manager of Fundraising and Marketing for a national charity, then became Project Manager of one of the first Equine Facilitated Learning Projects in the UK. Realising that her dream was to create her own therapeutic horsemanship business, Nicola left her employment to study for a degree and set up Equine Learning CIC and The Centaurus Trust (registered charity number 1133212) in 2007. Nicola graduated with a First Class Honours Degree in Equine Studies in 2010, having conducted research in to the effect of Equine Facilitated Learning for a young person with Autism. In 2010 Nicola also met Rupert Isaacson - founder of The Horse Boy Method. While hosting Horse Boy camps at Equine Learning she found an affinity with this evidence based method of therapeutic horsemanship. In February 2013 Nicola travelled to Texas to spend three months at Horse Boy HQ as a working student, enhancing her Horse Boy Method and Learning skills, becoming a Certified Horse Boy Practitioner. In 2021 Nicola completed a Master's degree in Psychology and Education at Warwick University, including conducting research into Equine Facilitated Learning as part of Alternative Education. Nicola specialises in working with young people with autism, however she enjoys working with many different people every day. Nicola is passionate about ensuring that Equine Learning has a person centred and horse centred ethos, to provide a positive learning environment to all of our clients, our team and our horses. More details of this approach can be found on our values page. Nicola takes the lead on all of the therapeutic and learning programmes, in addition to coaching riding and Pony Club sessions, and is a UKCC qualified coach.
Nicola was delighted to be awarded the 'Achieves for Charity' award in 2022 from Ladies First Professional Development, in recognition of her work at Equine Learning CIC and The Centaurus Trust.